Make Selling a Win-Win for You and Your Customer
Discover an effective and ethical approach that lets everyone feel good throughout the process.

If you're like so many business owners I know, you have a love/hate relationship with sales.
You love the fact that your products and services are helping your clients…
…but you hate being the one who has to close the deal!
Of course, unless your budget is big enough to bring full-time dedicated sales reps on board, you've probably found some way to "grin and bear" pitching your business and yourself to prospective customers.
But naturally, you'd rather not have to spend your time and energy on this too-often unpleasant part of doing business.
You can't stand it when people react defensively when you make the slightest mention of costs or contracts, because they assume – wrongly – that you're going to treat them the way a disreputable used car lot would.
Or you feel frustrated and fed up when they ask you, "Is that price the best you can do?" because you know full well it honestly is… and that they'd be lucky to get as good a deal from anyone else.
Or you have to bite your lip and stifle your groan when they listen patiently to your pitch only to say, "Well, let me get back to you." You've learned the hard way it's a sure sign they won't.
So, what's a principled businessperson like you supposed to do?
Keep on limping along with low profits and even lower spirits?
Resign yourself to hard-hitting, high-pressure sales tactics that may add to your bottom line but will leave you feeling emotionally and spiritually bankrupt?
I invite you to consider another way… a better way… one that reliably generates revenue without mistreating your customers or compromising your values.
Learn to sell like Jesus.
"Wait… Do You Mean THAT Jesus?"
Yes, I mean that Jesus—Jesus of Nazareth.
I believe Jesus was masterful at everything he did, including getting buy-in from prospective followers. But whatever you believe about him, think for a moment about what his life can teach ethical and honorable people about selling.
Jesus was a master communicator.
His parables and sayings brought his message to life in vivid and memorable ways.
Jesus was relatable.
He connected with people from diverse backgrounds, and from up and down his society's social standings.
Jesus was always honest.
When he called people to follow him, he highlighted the "features and benefits" of discipleship without sugarcoating its difficulties.
Jesus built trust by patient listening.
He asked questions, then gave people time and space to reach their own conclusions.
Jesus asked for a decision without exploiting people.
He understood each person's "buying cycle," giving them what they needed to decide, even letting them walk away without ever closing the door on them.
Jesus' way of relating to others shows us you don't have to be pushy to be persuasive. You don't have to be manipulative to motivate buyers. You don't have to strong-arm people to sell them.
In my online course, Sell Like Jesus: Sell Your Products, Not Your Soul, I'll show you how to put Jesus' principles into practice so you can do more than just endure selling—you can actually enjoy it, knowing you're actually helping people… not just taking their money!
Who I Am and Why I Can Help You
Sell More Effectively and Ethically
I'm Deb Brown Maher. In my career I've helped sales skyrocket for some very large companies, including AT&T, Comcast, and Computer Associates.
Today, I'm a professional relationship catalyst who's helped hundreds of company owners, solopreneurs, freelancers, and service professionals master a better way of making sales.
My combination of coaching, creative listening, and caring guidance enables them to adopt a completely new perspective on the sales process. It paves the way for increased sales and business growth.
And in my online course, I'll share with you the steps you can take to make the same shift in your selling.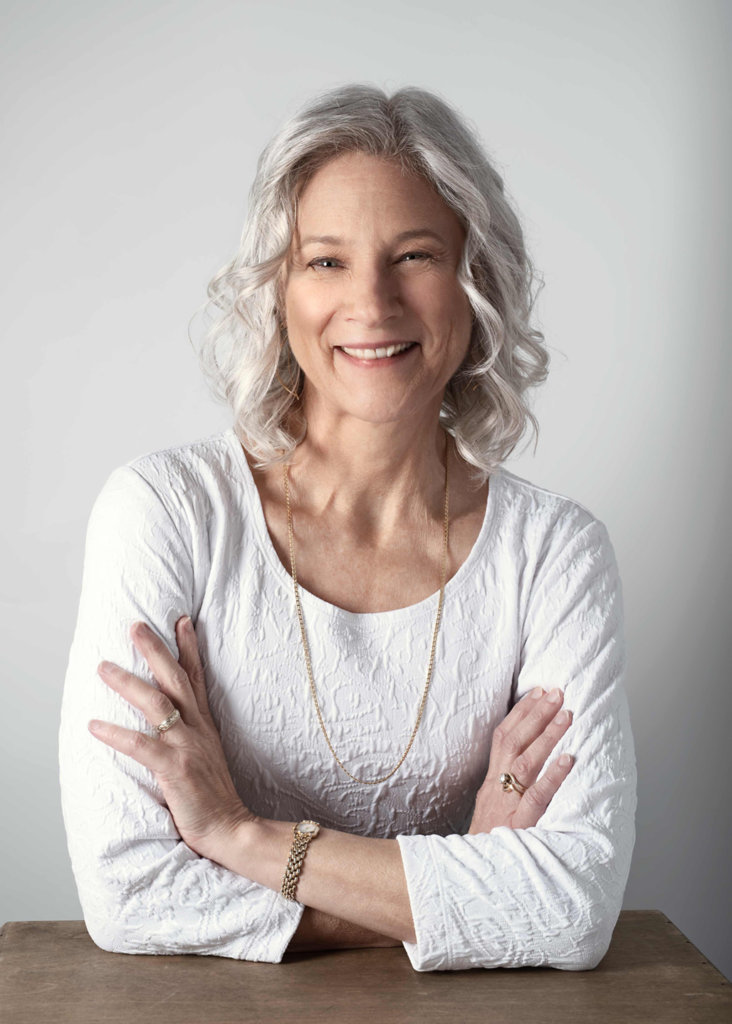 What You'll Get When You Enroll
Sell Like Jesus will give you…
A new, more positive perspective on selling and how to do it in a way that makes you feel good
Greater confidence in your ability to sell – which could not only earn you more money but also lead you to expand your business in new ways.
More joy in what you do because you're earning your living in alignment with positive spiritual principles drawn from the pages of the New Testament.
When You Invest In the Course,
You Will Get:
Lifetime access to online video trainings, anytime and anywhere.
Watch and re-watch the short, easy-to-follow videos on your schedule, and on any device. You can cover all the principles of this better way of selling entirely at your own pace. (Be sure to check out the module-by-module course outline on this page.)
Six months of Sales Implementation Coaching
Get live group coaching from Deb, via Zoom, to reinforce and implement what you've learned. We'll work through real-life sales challenges, and practice new techniques. Collaborate and network with peers who are on the same journey to improve their selling skills. (a $300.00 value)
A one-on-one coaching session with me at the end of the course.
At course completion you are entitled to claim a private, one-hour coaching call with me as a reward for your hard work. We'll discuss how you can leverage what you've learned to increase your bottom-line (a $300.00 value).
Frequently Asked Questions
Who should invest in this course?
Any business owner who has to sell; any salesperson who wants to elevate the integrity of their sales process; any non-profit fund-raiser who has to ask people to donate money to their cause.
How long will it take me to start seeing results?
Increased revenue will come as a direct result of the action you take to change how you sell. I obviously can't promise how much money you will make or how long it will take to make it, but I can promise my approach will start making sales less daunting and more pleasant in short order. The shifts you make to your mindset about sales will ultimately lead to more success.
I'm not a Christian, so why should I learn to "sell like Jesus"?
Jesus is one of history's most influential and consequential people. The open, honest, and respectful way he related to others is no small part of why. The attitude Jesus modeled can instruct anyone, whatever faith they do or don't profess, to make meaningful, ethical connections with others—connections that make growing sales and relationships easier and more rewarding.
Are You Ready to Transform the Way You Sell… and the Sales You Make?
If you're ready to stop doing and stop thinking about sales in the same old, frustrating ways…
If you're prepared to take a risk by investing in your business and yourself so you can start seeing better results in your revenue and realize your full potential…
Then click the button on this page to enroll in Sell Like Jesus.
Selling is honorable when you approach the people to whom you're selling in an honorable way.
Explore with me how Jesus' timeless principles can revolutionize your approach to and your results from selling TODAY.
Sell Like Jesus: Sell Your Products Not Your Soul
Pick your subscription type: